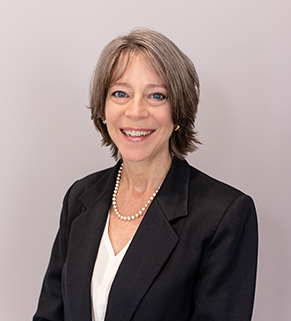 About Joni
Joni Beth Bailey joined SI Elder Law, LLC in July 2021. Joni focuses her practice on Estate Planning, Probate, Special Needs Trusts, and Guardianships of disabled adults.
Prior to joining SI Elder Law, LLC, Joni practiced law in her own law firm in Murphysboro, Illinois, where she engaged in a general practice from 1984 to 2001. In 2001, Joni began representing Social Security Disability Insurance claimants in administrative proceedings and focused her practice on disability claims for 20 years, representing thousands of claimants at hearings.
Joni grew up in Clay County, Illinois, where her family members continue to operate the family farm. She attended the University of Illinois where she obtained a Bachelor of Science in 1981 with a major in Biology for pre-medical students. She received her Juris Doctorate from Southern Illinois University School of Law in 1984. She opened her law office later that year in the historic Vancloostere Building (circa 1885) on the Jackson County courthouse square. Over the decades, she managed the restoration of this historic building and converted adjacent blighted properties to green space.
Joni has presented professional conference workshops on a national level with NOSSCR (National Organization of Social Security Claimants' Representatives) and AAJ (The American Association for Justice) and on a regional level with the Chicago Bar Association. She is a member of the Illinois State Bar Association and the Jackson County Bar Association. She is licensed to practice in Illinois and in the Southern District of Illinois federal court.
Joni enjoyed being an employer/mentor for many high school, college, and law school interns. She relishes hearing about their careers and families when they
stop by when they are in the area.
Joni enjoyed hosting art exhibits and receptions for dozens of local artists in her law office from 1985 to 2015 and still enjoys being a patron of the arts.
Joni is Vice-chair of the Jackson Growth Alliance Board and immediate past president of the Murphysboro Kiwanis. She has served on the board of SIRSS (Southern Illinois Regional Social Services) and the pastoral council of Saint Andrew Catholic Church. She is actively involved with civic organizations dedicated to revitalizing downtown Murphysboro and is dedicated to creating accessible recreation opportunities in the public parks in coordination with the Kiwanis and Park District.
Joni's three children and two grandchildren are the light of her life. Her rescue dog, Harrison, a golden retriever mix, is her loyal companion. She especially enjoys playing bocce, cooking for family and friends, painting and drawing, hiking, contra dancing, visiting art museums, attending plays and concerts, playing board games with friends, and cultivating her native perennial pollinator garden.
---