Southern Illinois Elder Abuse Attorneys
Older Illinois Residents and Elder Abuse
As Illinois residents grow older and in some cases are alone, they become more vulnerable to those who would do them harm. Elder abuse is often an ongoing crime that
leaves seniors injured physically, mentally and financially,
and often affects them in their homes as
Nursing Home Abuse and Neglect.
I Know Someone Who is a Victim of Elder Abuse. What Should I do?
If you or a senior citizen that you know has been abused, you should
report it immediately
and seek legal help. SI Elder Law can help if you or someone you know is a victim of elder abuse. Our firm focuses exclusively on elder law and civil law issues affecting seniors in Southern Illinois. We investigate allegations of elder abuse and, when substantiated, work to
end mistreatment, obtain medical assistance, and obtain the compensation the abuse victim is due. If you've seen any signs of elder abuse, any delay in taking action can be dangerous. Contact us at SI Elder Law today for a free consultation on what you should do next. Use the form or call us at (618) 997-3500.
The National Center on Elder Abuse calls the abuse of senior citizens a growing problem as our population ages. Elder abuse is also referred to as a hidden epidemic, taking place behind closed doors and often never reported to authorities.

Definitions of elder abuse and senior neglect vary. In general, domestic elder abuse refers to mistreatment of a senior citizen committed by someone with whom the elder has a special relationship, such as a spouse, sibling, child, friend, or caregiver.

Another form of elder abuse may be perpetrated by others who come into contact with seniors, such as repairmen or representatives of other service providers or retail companies. Telephone scams that target seniors represent a form of elder abuse.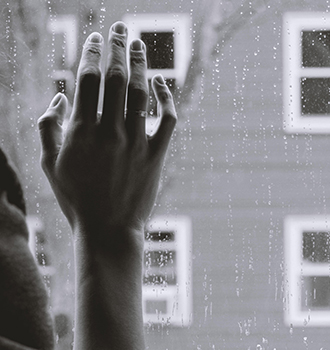 If you are a family member of the elder abuse victim or otherwise responsible for the senior in question, you should also contact a lawyer who concentrates on elder law in Illinois. An attorney can provide additional assistance that the state cannot, including independently investigating the elder adult's situation and potentially seeking compensation for their losses.
You Need an Elder Abuse Lawyer if Your or a Senior You Know are Victims of:
How Can I Tell if Someone is a Victim of Elder Abuse?
Victims of elder abuse may show injuries or illness caused by physical or sexual abuse or deprivation, and/or signs of mental deterioration. Emotionally abused elders may withdraw from contact or activities they recently enjoyed and are still physically capable of. They may appear fearful and skittish around certain individuals, who may be their abusers, enablers of the abuse or someone who reminds them of their abuser.

An elderly abuse victim may be isolated and afraid or unable to seek help for themselves. In many cases, the only person outside the family who sees the victim is a health care professional, home care provider, financial institution, or other professional working for the individual or family.

Anyone who suspects an elderly person is being abused or neglected should report it. Certain professionals and state employees in Illinois are required by law to report to the Department on Aging's Adult Protective Services Program any suspected abuse, neglect or financial exploitation of an adult who because of a disability or other condition or impairment is unable to seek assistance.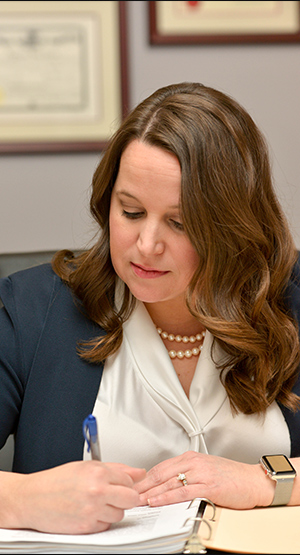 Reporting Suspected Elder Abuse in Illinois
The
Illinois Department on Aging assists people over the age of 60 who may be victims of abuse
as described above. Officials can intervene in response to reports of alleged abuse, neglect and financial exploitation of older adults who are living in the community (as opposed to in an institution, like a nursing home), and work with the older adult to resolving the abusive situation.
If you think an elder adult in Illinois is being abused or neglected, you should phone the Department of Aging's
Adult Protective Services Hotline at 1-866-800-1409, or 1-888-206-1327 (TTY).
Your name will be kept confidential by Adult Protective Services. Be prepared to provide:
It should be noted that a competent elder adult has right to self-determination and may refuse all services and interventions. But most elders who are being abused do accept assistance from the state.
Elder Abuse of Adults with Dementia or other Cognitive Impairments:
 Where an adult has dementia or another form of cognitive impairment, Adult Protective Services will assess the situation and may 
petition the court for guardianship
 to ensure that the individual's needs are met
. Guardianship and nursing home placement are always the last resort.
If you think an elder adult in Illinois is being abused or neglected, you should phone the Department of Aging's
Adult Protective Services Hotline at 1-866-800-1409, or 1-888-206-1327 (TTY).
Your name will be kept confidential by Adult Protective Services. Be prepared to provide:
How an Elder Abuse Lawyer from SI Elder Law Can Help You
The Illinois Elder Abuse and Neglect Act directs the state to investigate complaints about elder abuse, and criminal law provides for the punishment of those who harm senior citizens. But an attorney from SI Elder Law can go further than state and local officials, including investigating the situation, monitoring the state's investigation and any actions taken, and potentially seeking compensation for the abuse victim's losses due to medical expenses, property or financial damage or loss, and pain and suffering.

Don't delay if you have reported elder abuse to the state or if you are concerned about a situation and need legal advice. A personal injury lawsuit typically must be filed within two years of the complaint of abuse or injury to avoid the Illinois' statute of limitations.

As your attorneys, we can also work with you and your family to provide or obtain assistance your elderly family member may need. Beyond providing legal advice and assistance, we can make referrals to various professionals in our network formed over decades of work for seniors in Southern Illinois.

SI Elder Law provides free initial consultations in cases of suspected elder abuse or neglect. If you have concerns about how someone you care about is being treated, contact SI Elder Law for help today.