Reporting Nursing Home Abuse and Elder Abuse
Our Duty to Report Nursing Home & Elder Abuse and Neglect
Anyone with knowledge of senior abuse or neglect has a duty to act.
The State of Illinois, local law enforcement, and the lawyers of SI Elder Law can help the abused elder adult, his or her family, and you, but someone must come forward first. Below we outline how to report
abuse and neglect at nursing homes
in Illinois, and how to report elder abuse occurring elsewhere in the state.
Legal Help Reporting Nursing Home Abuse and Neglect
It is shocking, hurtful and confusing to find that an elderly resident of a nursing home or a senior citizen in your community is being abused or neglected. You may wonder what should be done, what you can do.

SI Elder Law, LLC, provides legal services to elder adults and their families in Southern Illinois. We investigate allegations of elder abuse and nursing home abuse and neglect, and work to protect the senior and obtain financial compensation for their losses. Please contact us today if we can be assistance in a case of elder abuse or nursing home abuse and neglect.
Where to Report Elder Abuse and Nursing Home Abuse and Neglect in Southern Illinois
In any instance in which you suspect an elder adult is in immediate danger of physical harm, you should dial 911 for law enforcement and/or emergency medical assistance.

Various programs within the Illinois Department on Aging accept, investigate and work to resolve cases of elder abuse and neglect in the community and in state nursing homes and other long-term care facilities.
If you are a family member of the elder abuse victim or otherwise responsible for the senior in question, you should also contact a lawyer who concentrates on elder law in Illinois. An attorney can provide additional assistance that the state cannot, including independently investigating the elder adult's situation and potentially seeking compensation for their losses.
Adult Protective Services provides multiple hotlines to report nursing home neglect and/or abuse of seniors
Additionally, the Long-Term Care Ombudsman Program accepts complaints of abuse and neglect and other problems concerning state nursing homes. It has regional offices throughout the state, or you can phone (866) 800-1409 or (888) 206-1327 (TTY).


These programs are free-of-charge and keep the identities of contacts confidential unless a court order directs the offices otherwise.
What to Include in a Report of Elder Abuse or Nursing Home Abuse
As in all important matters, you should write down details of any complaint you have regarding the operations of a nursing home or your suspicions that a senior citizen is being abused or neglected in a nursing home or anywhere else.

When reporting abuse or neglect to the state offices above, be prepared to provide the following information to the best of your ability:
Illinois Law Defines Elder Abuse and Abuse and Neglect of Nursing Home Residents
Is a nursing home resident or senior citizen you know being abuse or neglected?

Under the State of Illinois' Adult Protective Services Act "abuse" means causing any physical, mental or sexual injury to an eligible adult, including exploitation of the senior adult's financial resources.

"Neglect" means another individual's failure to provide an eligible adult with or willful withholding from an eligible adult the necessities of life including, but not limited to, food, clothing, shelter or health care.

"Eligible adult" means a person aged 60 or older in a domestic living situation who is, or is alleged to be, abused, neglected, or financially exploited by another individual, or who neglects himself or herself. (The law also protects adults with disabilities aged 18 through 59.)

Additional Illinois laws specifically address residents of nursing homes. They include the Nursing Home Care Act and a law known as the Abused and Neglected Long Term Care Facility Residents Reporting Act. They define unlawful mistreatment of nursing home residents as: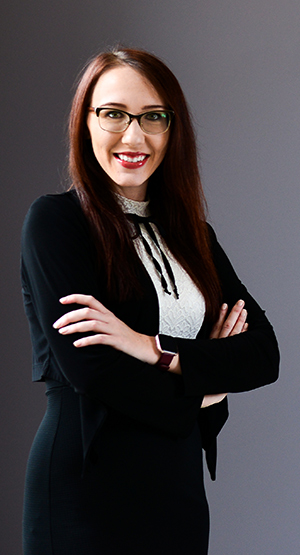 Illinois Law Calls for Reporting Elder and Nursing Home Abuse and Neglect
The Adult Protective Services Act provides for anyone to report their good-faith suspicions that an elderly Illinois resident is being abused or neglected and to assist in an investigation in confidentiality and with immunity from criminal or civil liability or professional disciplinary action.

Illinois law requires certain professionals to make reports of suspected abuse of older adults who are unable, due to dysfunction, to report for themselves. This law applies to people delivering professional services to elder adults through:
SI Elder Law and Reporting Elder Abuse and Nursing Home Neglect in Southern Illinois
SI Elder Law, LLC, concentrates its practice solely on providing civil legal assistance to elderly residents of Southern Illinois and their families. We primarily help families with estate planning, wills, establishing guardianship, and probate matters after a death.

Our work also encompasses assisting senior citizens and their families when an elder adult has been abused or neglected, either in a nursing home or in a domestic living situation. In these cases, we thoroughly investigate the allegations and move quickly to end mistreatment, often in parallel with state or local law enforcement investigations. We also work to help injured seniors and their families obtain compensation for their losses due to medical bills, property damage and pain and suffering.

If you have suspicions of nursing home abuse or neglect, do not delay. Report your suspicions, and contact us for assistance and advice, including a free initial consultation about your loved one's rights and the legal options available to you.