Medication Errors in Nursing Homes
A Nursing Home Medication Error is a Form of Nursing Home Neglect. Call an SI Elder Law Medication Errors Lawyer for Help Today
Medication error, the failure to provide correct drugs or proper doses of drugs meant to treat a resident's illness or infirmity. A recent federal study found up to one third of nursing home residents having been temporarily or permanently harmed by a medication error.

Avoidable medication errors are caused by nursing home staff members failing to do their jobs, either because of lack or training or interest, or because of inadequate staffing. When avoidable injury or death of a nursing home resident occurs, SI Elder Law works to help them or their family obtain compensation for their medical expenses, pain and suffering, and more.
What are Medication Errors?
Further, the NCCMERP says medication error may be related to professional practice, procedures and systems, or the medical products and include mistakes in:
Because of these failures, elderly and
vulnerable nursing home residents can be harmed
by such specific medication errors as , i.e., too late or too soon after a previous dosage (overdose),and
administering medication(s) that interact adversely
or that exacerbate the patient's medical condition.
A recent
study by the inspector general
of the U.S. Department of Health and Human Services that focused on skilled nursing care – treatment in nursing homes for up to 35 days after a patient was discharged from an acute care hospital – found that:.
According to the Institute for Safe Medication Practices
Medication errors are rarely the result of one person making an error, but rather a series of system failures that allowed an error to occur. Analysis of medication errors should include looking at the system causes of medication errors to prevent future events, and evaluating the behavior of the staff involved in the medication error.
Medications Used as Chemical Restraint in Nursing Homes
The
improper use of anti-psychotic medications in nursing homes
is a disturbing trend that is more an
act of abuse
than the negligence that typically leads to medical error.
These are drugs that may be properly prescribed to treat psychotic disorders, such as schizophrenia, delusions and hallucinations.
But because they are calming or immobilizing,
anti-psychotics are often improperly administered to nursing home residents
, particularly those who are seen as problematic because of their behavior. In many cases,
anti-psychotic medications are used to calm and immobilize residents who suffer from dementia
, which can cause oppositional behavior and aggression, agitation and wandering.
In a major report
released in 2014, the Centers for Medicare and Medicaid Services (CMS) said as many as
1 in 4 nursing home residents receive at least one antipsychotic medication
, and many of those residents have dementia.
These medications are being used inappropriately
, for too long and at too high a dose, CMS said.
Anti-psychotic medications can have serious side effects, and the Food and Drug Administration has warned medical professionals of an
increased risk of death in elderly patients receiving antipsychotic drugs to treat dementia-related psychosis.
FDA studies found increased risk of heart failure and pneumonia, as well.
In fact, the FDA warning states:
"Antipsychotic drugs are not approved for the treatment of dementia-related psychosis. Furthermore, there is no approved drug for the treatment of dementia-related psychosis."
In addition to the medical ramifications,
it is illegal
for a skilled nursing facility to use chemical or physical restraints, unless it's necessary to treat the resident's medical symptoms. Chemical restraints may not be used to punish or for the convenience of the staff.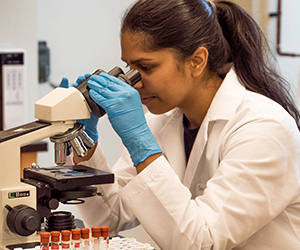 If You Need an Illinois Medication Error Attorney, SI Elder Law Can Help
Nursing homes have a moral and legal duty to devise, implement and follow protocols and practices that prevent medication errors. They also have an obligation to follow medical directives and laws that preclude off-label / atypical use of anti-psychotic medications, particularly as an illegal chemical restraint.
Determining that a loved one's
sudden illness or death in a nursing home can be attributed to medical error or abusive use of medication
requires skilled and knowledgeable investigation. Any death in Illinois is investigated by authorities, but the death of an elderly and ill person under medical care in a nursing home will receive scant attention without a concerted effort to push for more.
SI Elder Law can help if you believe a loved one's medical deterioration or death in a Southern Illinois nursing home was caused by medication error or abuse.
Our attorneys can investigate and, with the assistance of consulting medical professionals, seek to determine what has really happened and why.
Our objective is to
see to it that your loved one and your family are made right financially
and work to ensure that a harmful situation is corrected. Through a
personal injury
lawsuit, we can seek
compensation for your losses
, such as for medical expenses, and pain and suffering. In a wrongful death lawsuit, we may recover funeral and burial expenses as well.
As attorneys working for
nursing home abuse and neglect
victims and their families, we can also provide or obtain additional assistance your elderly family member may need. Over decades of work for Southern Illinois seniors, we have developed a network of senior and family services professionals who can assist your family beyond the legal assistance we can proudly provide you.
SI Elder Law
provides free initial legal consultations
in cases of suspected nursing home medical error or abuse. If you have
concerns about the medical treatment a loved one has received in a nursing home
in Southern Illinois, contact SI Elder Law for help now.