Medicaid Planning
Protecting the Assets of the Medicaid-Eligible in Southern Illinois
If you or a loved one of yours is of retirement age or is approaching the need for Medicaid assistance, the time is now to make preparations. SI Elder Law prepares families for Medicaid. We can help you meet the requirements of Illinois and federal Medicaid policy and, more important, ensure that your income and assets are situated in a manner most beneficial to you.

Please note that Medicaid is different than Medicare. Medicaid payments are for health care costs such as assisted living. Medicaid will pay for a beneficiary's medical care and living expenses in Supportive Living Facilities only. Medicaid will cover limited home health care and all Nursing Home Care in a Skilled Nursing Facility.
Our SI Elder Law attorneys can assist and advise you about whether a spenddown program is right for your financial and personal situation. We have worked with thousands of families throughout Southern Illinois to establish Medicaid eligibility. We can guide you so you avoid the pitfalls of poor or absent Medicaid planning.
Why Do I Need Help with Medicaid Planning?
Like many government programs, Medicaid operates according to a maze of rules and regulations.
Thoughtful Medicaid Planning is required
if you are to obtain benefits without the rules proving detrimental to your finances. Medicaid planning requires scrutiny of your assets and income, and a determination of your qualification according to several different parts of the Illinois Medicaid statutes. Medicaid is guided by federal regulations but administered by each state, and even by individual counties within states. Therefore, the rules and benefits often vary. SI Elder Law understands federal, state and local laws and can
help you enroll in Medicaid and receive benefits in Southern Illinois.
But applying for Medicaid benefits invokes Medicaid's income and assets limitations. This can cause problems that SI Elder Law is here to resolve. SI Elder Law has the
experience to guide you as you begin planning for Medicaid.
Our firm focuses on elder law, including eligibility for and receipt of Medicaid benefits by Southern Illinois seniors. Turn to SI Elder Law to ensure the
preservation of your assets. Contact us for a free Medicaid planning consultation by using the form, or call us at 618-997-3500.
What Are The Differences in Medicare vs. Medicaid?
Because of the similarity in their names, Medicare and Medicaid are easily confused. They have two distinct differences:
Typically, a retiree begins receiving Medicare assistance for health care and medical needs, and supplements it with additional insurance and/or personal assets. Medicare typically pays about 80 percent of medical costs.

Eventually, many elderly people who need nursing home care or in-home nursing care turn to Medicaid to make up the difference in what Medicare will cover.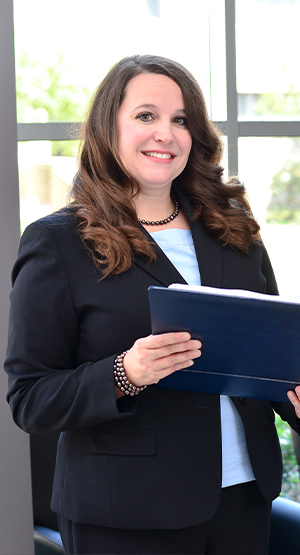 In general, Medicaid requires that you need assistance. This means you must not have assets of your own to pay for your medical needs if you are to qualify for Medicaid.

The Affordable Care Act established a new methodology for determining income eligibility for Medicaid, which is based on Modified Adjusted Gross Income (MAGI). MAGI considers taxable income and tax filing relationships to determine financial eligibility for Medicaid.

exceptionSome individuals are exempt from the MAGI-based income counting rules, including those whose eligibility is based on blindness, disability or age (65 and older). Their eligibility is generally determined using the income methodologies of the Supplemental Security Income (SSI) program, which is administered by the Social Security Administration.

Because Medicaid eligibility is based on income as well as age, many older people of means move their assets, often by giving money to family, churches or charities, to reduce their financial standing before they apply for benefits. However, this raises one of the most frequent concerns about Medicaid: the "five-year lookback rule."

In short, Medicaid looks back at the five years (60 months) prior to your application for benefits to calculate your income and assets. Any assets you have moved will be counted, and could result in a "penalty period" of reduced Medicaid benefits.

But the law provides ways to reduce your penalty period. Our team can guide you through this complex process and find additional benefits to help you during a shortened penalty period.
Some Exemptions From MAGI-Based Income Counting Rules
Another means of using and benefiting from your hard-earned assets while also qualifying for Medicaid is known as a "spenddown." This, too, confuses many people. A spenddown is a set amount you will be required to pay each month toward your medical bills or nursing home care, which is based on your income and assets.

It works like an insurance deductible; once you meet your spenddown requirement each month, Medicaid covers additional expenses. You may also pay unpaid bills up to six months old to meet your spenddown requirement. Illinois' Healthcare and Family Services (HFS) Medical Spenddown Program also offers a pay-in program to accelerate your assets transfer.

A spenddown is a financial strategy that is correct in some situations but a mistake for others. Once in the program, you must submit bills and payment receipts each month to remain in compliance. This may be difficult and stressful for some elderly people without assistance.

Our SI Elder Law attorneys can assist and advise you about whether a spenddown program is right for your financial and personal situation. We have worked with thousands of families throughout Southern Illinois to establish Medicaid eligibility. We can guide you so you avoid the pitfalls of poor or absent Medicaid planning.
Often, the final shock experienced by families dealing with Medicaid is when a loved one in a nursing home dies and the state moves to satisfy the lien on their house. What's not understood is that Medicaid has an obligation to recoup money provided to benefit recipients, if possible.

Typically, what happens is an elderly person must move to a nursing home or a similar facility for medical care that is paid for with Medicaid benefits. Medicaid allows such a person to keep their house, but once they have stayed in a nursing home longer than 120 days, Medicaid can place a lien on the home. Medicaid will foreclose on the lien once the home is sold, regardless of when it is sold or whether the nursing home resident ever leaves long-term care. This is known as "estate recovery."

If there is already a lien on a Medicaid beneficiary's home, we can negotiate on your behalf to ensure your loss to estate recovery is fair and accurate.

Our experience is a plus for anyone selling or inheriting a nursing home resident's previous home who is concerned about money owed for Medicaid benefits.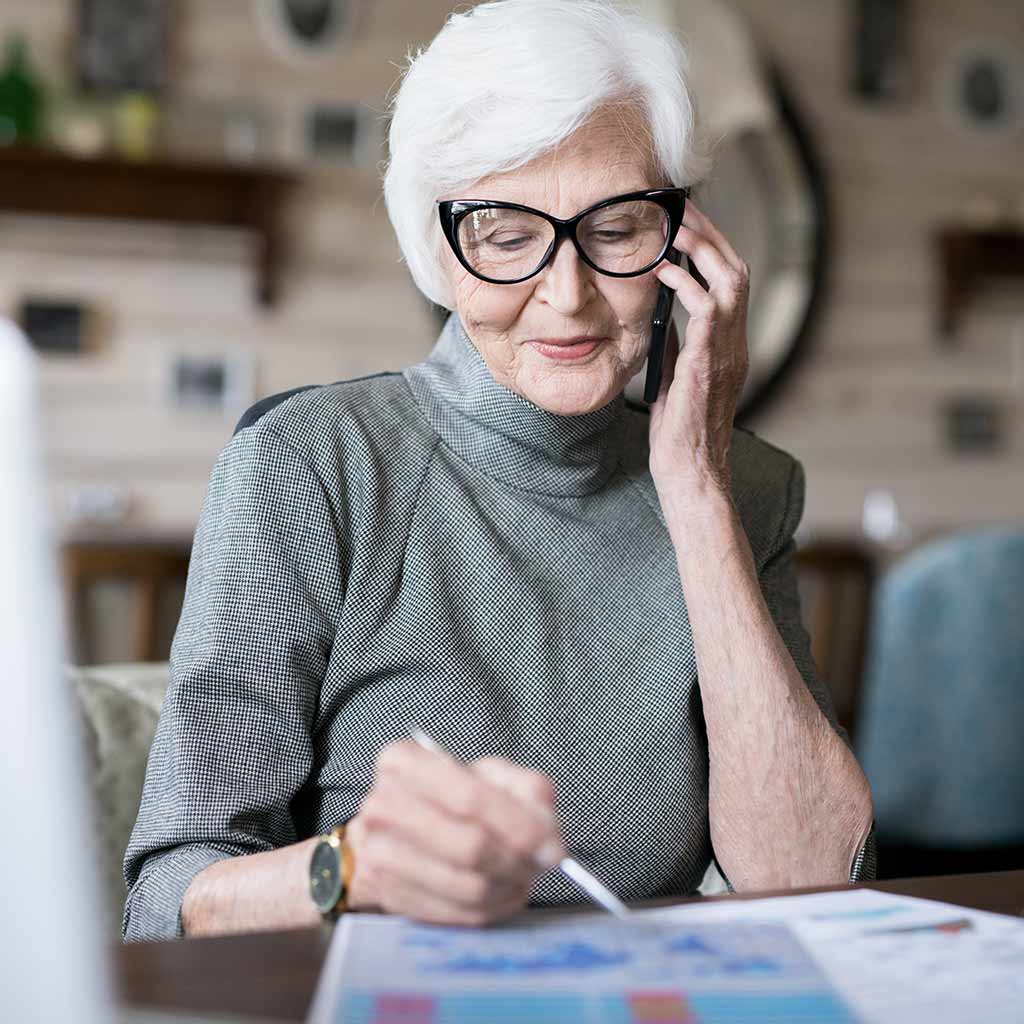 The best approach to an eventual need for Medicaid benefits is to begin Medicaid planning more than 5 years before your age of eligibility or need. SI Elder Law can work within Illinois state and federal rules to help you protect your assets and preserve what you have worked a lifetime to obtain.

If you need to move to a nursing home or another skilled-care facility, SI Elder Law will prepare your Medicaid Application for you so that the process can be expedited. When applying for Medicaid, a person must apply for benefits with the Department of Human and Family Services (DHFS) in the county in which they intend to receive benefits. This means, for example, a person moving to a nursing home in Williamson County, Illinois, must file their Medicaid application in the Williamson County DHFS office, regardless of where they previously lived

We have worked with DHFS offices throughout Southern Illinois, and with Medicaid applications for thousands of elderly SI residents. However, your application will be processed in DHS Regional Hubs.

We can begin work with you at any time in the Medicaid application process. Even if we have not prepared your initial application, we can assist you if your application has been denied or your benefit is not what it should be. SI Elder Law has a very high success rate. We know how to navigate through the maze of complex procedures to ensure your application is correct and that you get the best result possible.
Start Your Medicaid Planning Today
Few law firms focus on elder law like SI Elder Law does, or have done it as long and as successfully as we have in Southern Illinois. Our objective is to
protect your assets as you plan for your Medicaid needs,
so you do not run out of money and you have something to leave your heirs.
It is a mistake to delay. We are ready to provide experienced legal advice about Medicaid estate planning, gifting rules, asset protection trusts and other
tools the law prescribes for protecting assets from Medicaid
penalties and spend downs. SI Elder Law attorneys continually study and question state official to stay up-to-date on the latest State of Illinois rules and regulations for qualifying an elder state resident for Medicaid. SI Elder Law Attorneys are Members of the National Academy of Elder Law Attorneys and are very active with the Illinois Chapter of The National Academy of Elder Law Attorneys. SI Elder Law Attorney and Owner
Tiffanny H. Sievers
is a past-president of this board and regularly presents seminars to other Illinois Elder Law Attorneys on Medicaid Laws and best practices for Medicaid Appeals.
Most people can benefit from Medicaid Planning to help preserve their assets and still qualify for Medicaid benefits, no matter when they begin –
if they have qualified legal assistance.
Let SI Elder Law provide you with a free initial consultation about your Medicaid planning needs today.